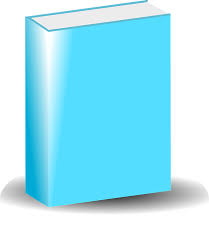 EBook
Approximately 5000 words (20 pages)
Standalone eBooks are products in their own right.
Sometimes you give them away in exchange for a visitor's email address.
If this is your purpose, then you'll get better value by opting for the Sales Letter Bundle.
There may be times, however, when you want only an eBook.
Perhaps there's a topic that you would like to see developed substantially.
It would be too much for a blog post and, in any case, you'd like to sell it to your subscribers.
That's the time to have a standalone eBook written.
What you can expect from me
Normally, I would expect to write your eBook in a week.
That's something that we could talk about.
That would only change if there was a lot of additional research that was needed, or I was exceptionally busy.
Both are possible.
What I expect from you
You'd give me the specific topic that you wanted the book to be about and tell me its purpose.
If it was going to be your free product, then I'd want to know that.
If you were going to sell it, then I'd want to know that, too.
That's because when I write, I want to have in mind the person who's going to read it.
So you'd have to be able to tell me the characteristics of your ideal reader, and what you wanted that person to learn, experience, or do after finishing the book.
Next step
If this sounds like something that you'd like to pursue, then contact me.