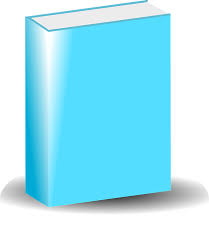 Book Written by "You"
Approximately 50,000 words
Formatted for Kindle
Includes all research
Have you ever wanted to write a book?
Now's your chance.
This is an enormous project.
I've written a hardback, so I know what I'm talking about.
What makes a book a book?
A book is much more than a collection of articles.
Each chapter has a sub-theme; and together, all of the sub-themes support the main theme of the finished work.
All of that has to be planned in advance.
That means that the amount of preparation is huge.
Much more material has to be gathered than will actually be used.
That's true of all writing, but especially so in this case.
Only those who love to write have the patience and the tenacity to finish a project of this size.
Book structure
Books tend to have two or three sections, each of which has two, three, and sometimes four chapters.
Chapter lengths vary, but 5,000 words is a good average.
You need that much in order to fully develop an idea.
And it has to be a page-turner.
That means that your readers can't wait to find out what "you" have to say on the next page.
How long does it take to write a book?
That depends on the topic, the amount of research that's required, and the skill of the writer.
These are things that you and I would talk about during our initial discussions.
Are you ready for the next step?
If having a book written that has your name on it sounds like something you want to do, then contact me.
We'll have a chat about what you have in mind.
If I think that I can do a first-class job on your book and I'm not too busy, then I'll agree to do it.
There's is no obligation.
You have nothing to lose by talking to me.
Look forward to hearing from you.